Hi, soldiers!
For more details about Disorder current Thailand Test, please refer to the below.
Can I play Disorder now?
There is an undergoing test on Thailand for Android.
Download here:
https://play.google.com/store/apps/details?id=com.netease.disorder
I am not in Thailand. Can I play the game by downloading the apk from external website?
Yes. But you might get some issues like high ping and lagging. So we would suggest you wait for the global release of Disorder.
Will the data be wiped out in Thailand test ?
NO. In Thailand Test, the data will not be wiped out and will be reserved for later versions. Free to play and no need to worry about it.
When will the game be released globally?
The global release date is not decided yet. Thanks for your support on Disorder and please stay tuned!
To get more information, please follow our official Facebook:
www.facebook.com/playdisorder
What are the minimum device specifications of Disorder now?
Android
Quad-core CPU, 4x ARM Cortex A53, Up to 1.4 GHz, Android 4.4& above, RAM 1.5GB, Free storage of 2G.
iOS
To be confirmed.
Can I shift my account data between iOS and Android?
NO. The game can be matched and intercommunicated, but the account data cannot be shifted between iOS and Android.
iOS and Android players will be able to log in the same server later, and please stay tuned!
What is the customer support email address?
The customer support email address is: gamedisorder@service.netease.com .
How can I report a hacker?
If you find any hacker in game, please report it in the in-game report system.
Here are the steps to report a hacker:
Feedback - > Support -> Contact us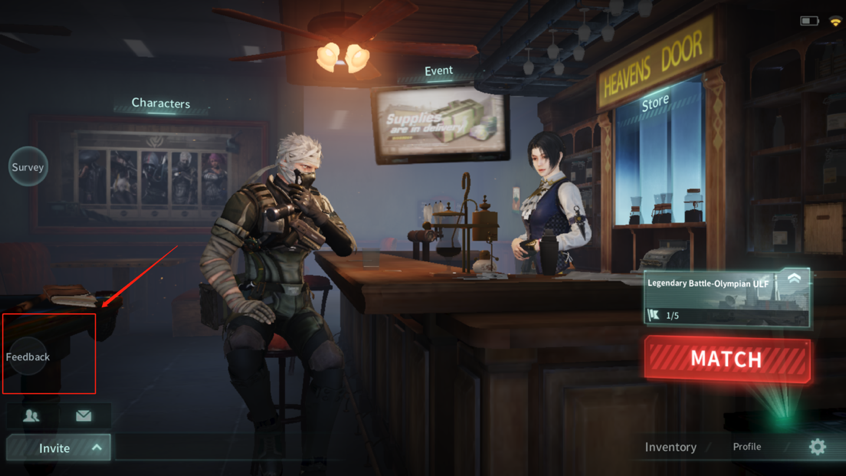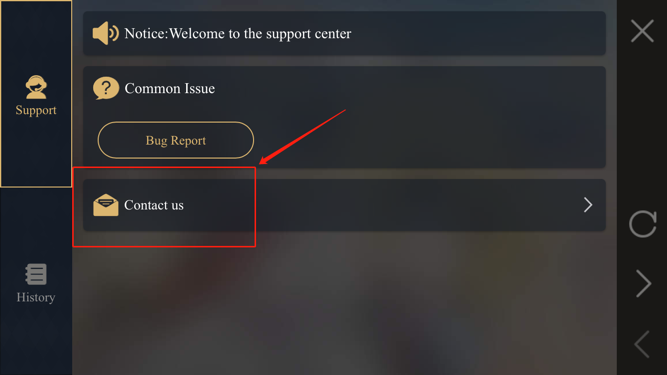 It would be better that you could report the hacker with a video or screenshot.
In addition, you can contact us through Facebook Message, Discord, or the customer support email address.
Is there a PC version?
PC version is not available yet. Please stay tuned!
Is game controller or simulator supported?
Sorry, game controller or simulator are not supported yet.
If you have any problem or suggestion, please feel free to contact us and leave your valuable feedback! Thank you for your support on Disorder.
For more information, please follow us on:
Official Website: www.playdisorder.com
Facebook Page: www.facebook.com/playdisorder
Facebook Group: https://www.facebook.com/groups/DisorderOfficial/
Facebook Group(Thailand):
https://www.facebook.com/groups/DisorderOfficialThailand/
Discord: https://discord.gg/disorder
Instagram: https://www.instagram.com/disorder_game/
Twitter(EN): https://twitter.com/disorderen
YouTube(EN): http://www.youtube.com/c/Disordergame