Dear Soldiers,
The Disorder PC Open Beta Test will end at 10 am(GMT+8), June 11th . We are grateful for supports from all participators!
Please note that the account data of this test will be retained, and 500 Platinum rewards will be sent to these accounts upon the next test.
For more details of the next test, please stay tuned for the official news.
We look forward to meeting you again!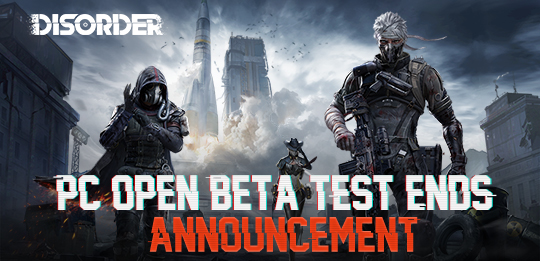 Follow Disorder on:
Official Website: www.playdisorder.com
Facebook Page: www.facebook.com/playdisorder
Twitter: twitter.com/disorderen
Discord: https://discord.gg/disorder